L. KILIAN (1579-1637), Portrait of Patricians Anton Chr. Rehlinger, CSt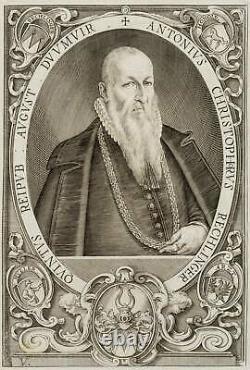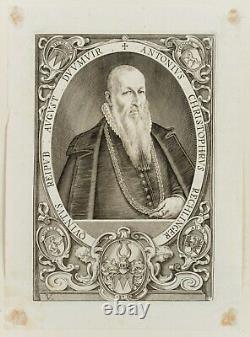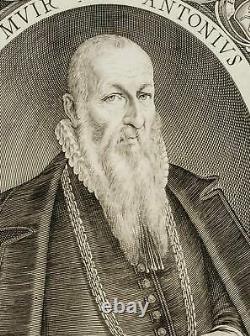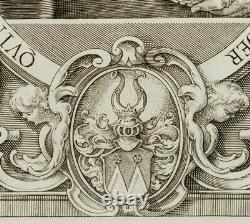 §25a UStG, Kunstgegenstände/Sonderregelung Kostenloser Versand innerhalb Deutschlands. Lucas Kilian 1579 Augsburg - 1637 ebd.
, Porträt d Patriziers Anton Chr. Technik: Kupferstich auf Papier, montiert auf Papier.
Bezeichnung: Links unten in der Druckplatte nummeriert: "V". Aus einer Serie von Porträts der Stadtpfleger der Stadt Augsburg im 16. Größe: 23,2 cm x 17,1 cm, Druckplatte: 19,6 cm x 13,3 cm. Auf dem Blattrand vereinzelt blass stockfleckig, in den Ecken sind Verfärbungen sowie schwache Wellungen des Papiers durch den rückseitigen Flüssigkleber zu sehen. Links mittig befindet sich ein Randeinriss. Die Darstellung macht einen tadellosen und frischen Eindruck. Lucas Kilian 1579 Augsburg - 1637 ibid. , Portrait of the Patrician Anton Chr Rehlinger, before 18th century, Copper engraving. Technique: Copper engraving on Paper, mounted on Paper. Inscription: Numbered "V" in the lower left corner of the printing plate. From a series of portraits of the city governors of Augsburg in the 16th and 17th centuries. Keywords: Half-length portrait, coat of arms, before 18th century, Baroque, Portraits, Germany. Size: 23,2 cm x 17,1 cm (9,1 x 6,7 in), Plate: 19,6 cm x 13,3 cm (7,7 x 5,2 in).
On the margins of the sheet sporadically pale foxing, in the corners discolourations as well as faint waviness of the paper due to the liquid glue on the back. There is a marginal tear in the centre left.
The image makes a perfect and fresh impression. Further states and countries may be included in this procedure. Über 13.000 antike Kunstwerke im Shop.
Kostenloser Paket- Versand in der BRD. Kostenlose Rückgabe 1 Monat lang. This item is in the category "Antiquitäten & Kunst\Kunst\Kunstdrucke". The seller is "buchprojekt1" and is located in this country: DE.
Mehrwertsteuer: Differenzbesteuert nach § 25a UStG
Zeitraum: Vor 1700
Technik: Kupferstich
Thema: Porträts
Land: Deutschland
Material: Papier
Künstler: Lucas Kilian
Höhe (cm): 23,2
Breite (cm): 17,1
Format: Hochformat
Größe: Klein (bis 50 cm)
Eigenschaften: unsigniert
Verkäufertyp: Kunsthändler
Kunststil: Barock
Originalität: Limitierte Auflage Druck
Produktart: Print