The Night King Beautiful Quality Handmade Wall Art Canvas Prints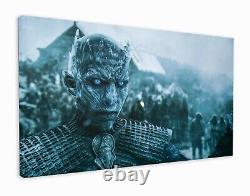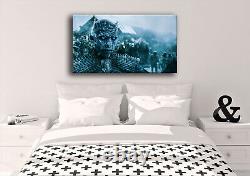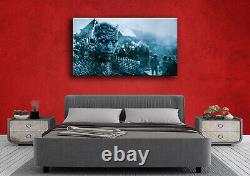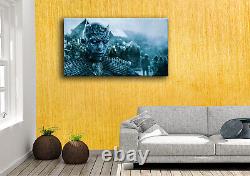 Our canvases are made by using only the best materials, 260 gsm quality canvas and ultra-chrome Epson inks. We use 32x18mm pine stretcher bars for our multi piece and smaller canvases. For our larger canvases we make all our own frames using stronger 32 x 32mm timber which we brace in the middle for extra strength. All our canvases are lightweight with our largest weighing no more than 4kg.
They come ready to hang straight out of the box with hooks on all frames and instructions on how to hang. Each canvas made just for you. We make and print each of our canvases uniquely for each order and we frame them all in our warehouses in Ireland and the UK. Within 24 hours of receiving your order we will ensure it is securely packaged and ready to send worldwide.
We offer personalised canvases where you upload pictures and we print them onto canvas deliver it straight to your door. M2M Prints started in 2019 with the hope of bringing a bit more colour into your homes. We have also expanded into custom prints so you can get the perfect picture you have always wanted.