AC/DC Multi Album Cover Discography Art Poster Customisable Christmas Gift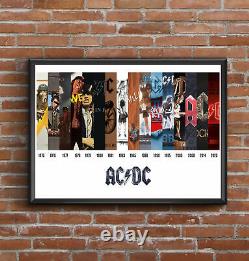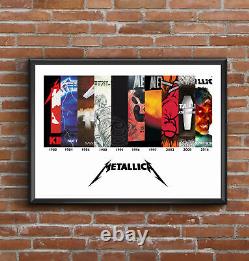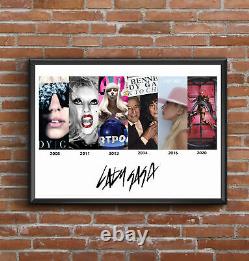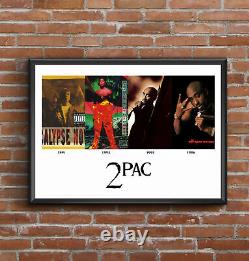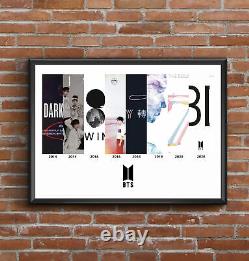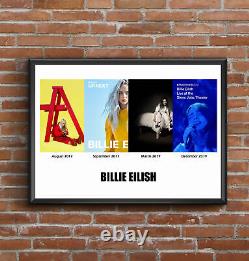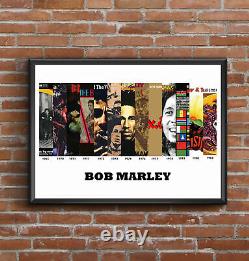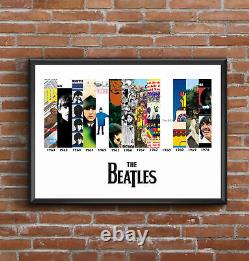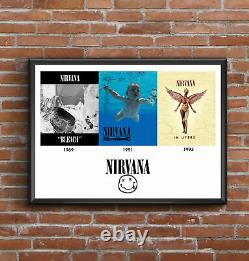 The AC/DC Discography Print is the perfect addition to any music lover's collection. This stunning print features every album the band has released over the past several decades. From their debut album "High Voltage" in 1975 to their latest release "Power Up" in 2020, this discography print showcases AC/DC's iconic sound that has mesmerized fans worldwide.
The print is designed using high-quality materials that ensure it lasts a lifetime. It is printed on premium gloss paper that offers vivid colour reproduction and excellent image clarity. The print is also available in various sizes, so you can choose the best fit for your living space. This discography print is more than just artwork, it's a trip down memory lane. It allows you to relive those classic moments when you first heard tracks like "Back in Black, " "Thunderstruck, " and Highway to Hell.
The print is perfect to hang in your living room, office, or even your music studio. It's a great statement piece that will show your love and appreciation for the rock and roll legends.
Whether you are an AC/DC fan, music collector or just in search of a unique art piece, the AC/DC Discography Print is the perfect choice. Get your hands on this exclusive print today and bring the electrifying energy of this iconic rock band into your home! Sent from Outlook for Android. AC/DC Discography Multi Album Collection Cover Art Poster? Available in Print, Poster or Framed Versions?
Contains all 16 AC/DC albums with a time line below? Can also be made with any Artist of your choice - just choose custom in the variations. Can be created with any number of Albums Size Guide A4 - 8-1/4 x 11-3/4 inches 21 x 29.7cm A3 - 11-3/4 x 16-1/2 inches 29.7 x 42cm 30x40cm - 11.8x15.8inches. 60x90cm - 24x36 inches All print work is made using high quality pigment based inks to ensure high quality printing and longevity. Colours may vary slightly upon printing due to different computer screens.