Kunst+Design Rosenthal Relief-Kunstreihen Prospekt Günther Uecker Prägedruck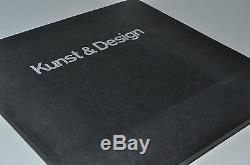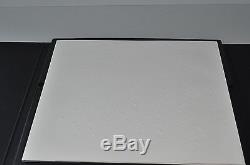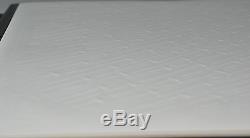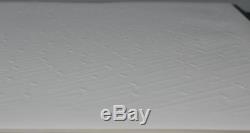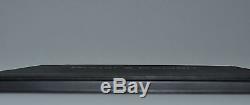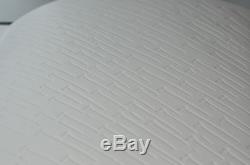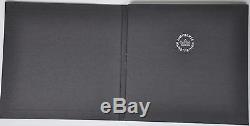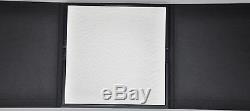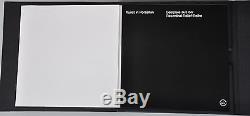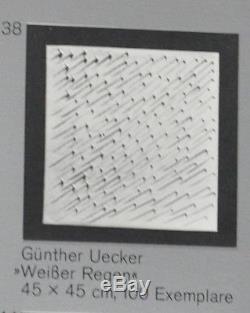 Rosenthal limitierte Kunstreihen Prospekt Kunst+Design Günther Uecker Prägedruck selten Prägedruck auf Bütten-Karton Aus der Zeit um 1977 gedruckt in Deutschland Breite: 33 cm Höhe: 33 cm Sehr hochwertige Prospektmappe der Rosenthal Relief-Reihe. Das Hauptprospekt zeigt detailliert Beispiele aus der Relief-Reihe und alle bis dahin aufgelegten Werke mit der Auflagenzahl. 7 weitere mehrblättrige Bögen zeigen das Möbel als Kunstobjekt sowie die Künstlertische z. Von Henry Moore, Eduardo Paolozzi, Salvador Dali, Thomas Lenk und Christian Megert, einschliesslich Abmessungen und damalige Preise. Das Deckblatt zeigt als Umschlagsentwurf das für die Rosenthal-Relief-Reihe entworfene Werk von Günther Uecker aus 1968 mit dem Titel "Weisser Regen" als Prägedruck auf einem Doppelblatt (60 x 30), das einmal gefaltet ist, so dass das Werk auf dem Format 30 x 30 zur Geltung kommt.
Das Werk ist wie werksseitig vorgesehen nicht signiert und in einem geringeren Maßstab als das Porzellanrelief (45 x 45), das in einer 100er Auflage hergestellt wurde. Die Mappe befindet sich in einem sehr guten Zustand, die Blätter sind allesamt in sehr gutem Zustand, nicht vergilbt oder geknickt. Die beiden Deckel sind nicht gewölbt und nicht bestossen.
Ser Deckel hat leichte Lichtschäden aussen, und innen leichten Berieb/minimale Druckstellen von der Lagerung. Das Deckblatt des Prospekts mit dem Werk von Günther Uecker zeigt ein frühes und sehr typisches Werk des Künstlers, das er 1968 für Rosenthal entwarf. Gerahmt kommt es erst richtig zur Geltung. Abholung möglich in 65779 Kelkheim, Versand versichert innerhalb Deutschland für 12,-EURO. Versand innerhalb EU für 28,- Euro, Weltweit für 60,- Euro. Alles verdient eine zweite Chance. The item "Kunst+Design Rosenthal Relief-Kunstreihen Prospekt Günther Uecker Prägedruck" is in sale since Saturday, December 17, 2016.
This item is in the category "Antiquitäten & Kunst\Kunst\Kunstdrucke". The seller is "2ndchance-kelkheim" and is located in Kelkheim. This item can be shipped worldwide.